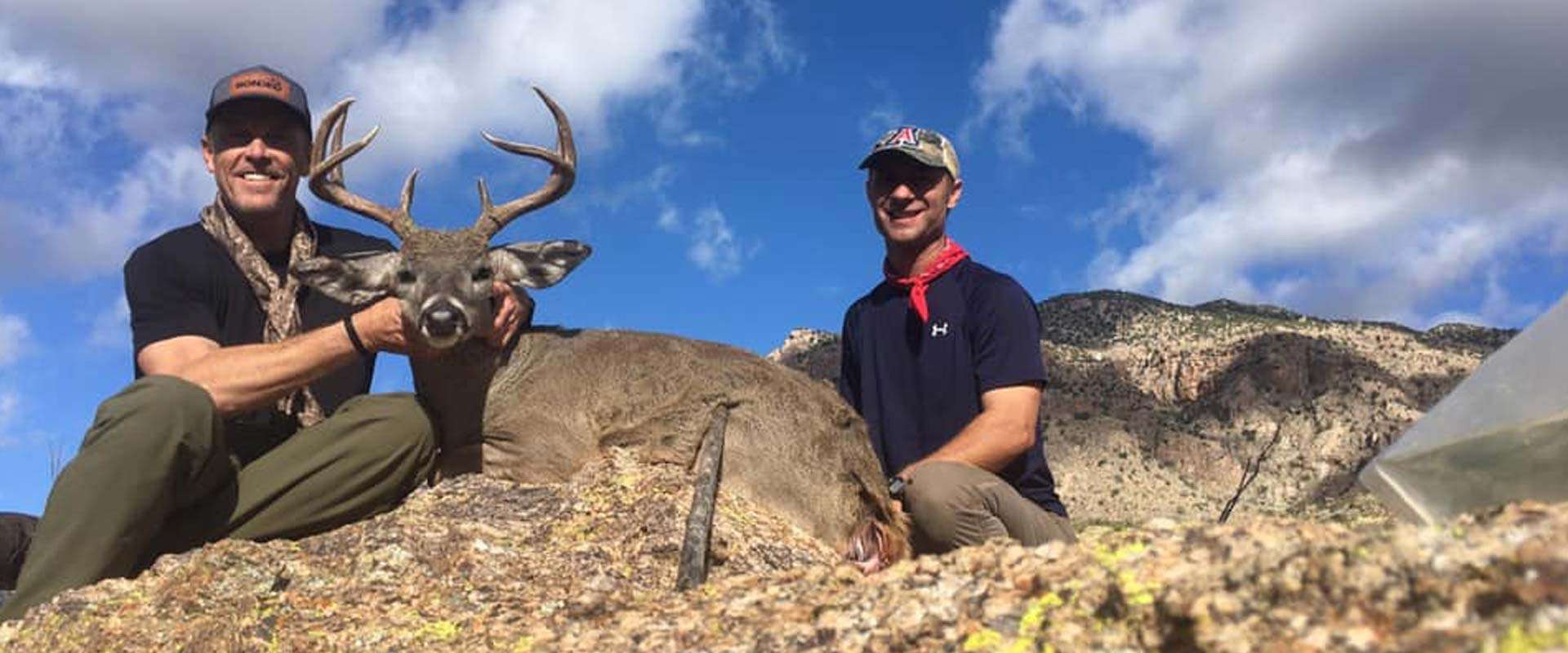 Crawford Guide Service Testimonials
Here's what a few of our customers have had to say about us.
Have a testimonial of your own to share?
Send a Testimonial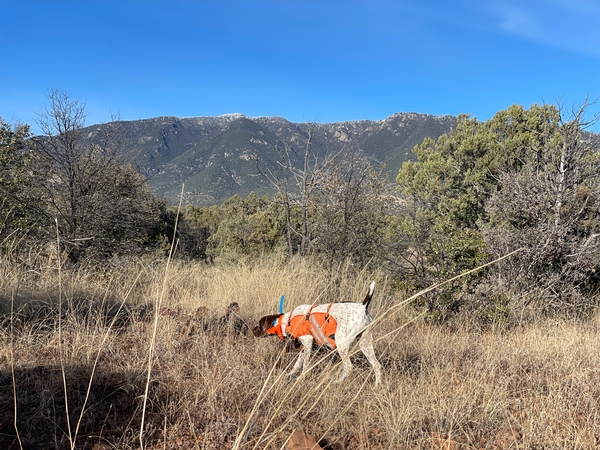 George Ellis
Winter 2023 - Patagonia AZ
I was impressed with Simon's knowledge and services he provided for us. The hunts were great and I was amazed how his dogs worked for us. Great experience all the way around.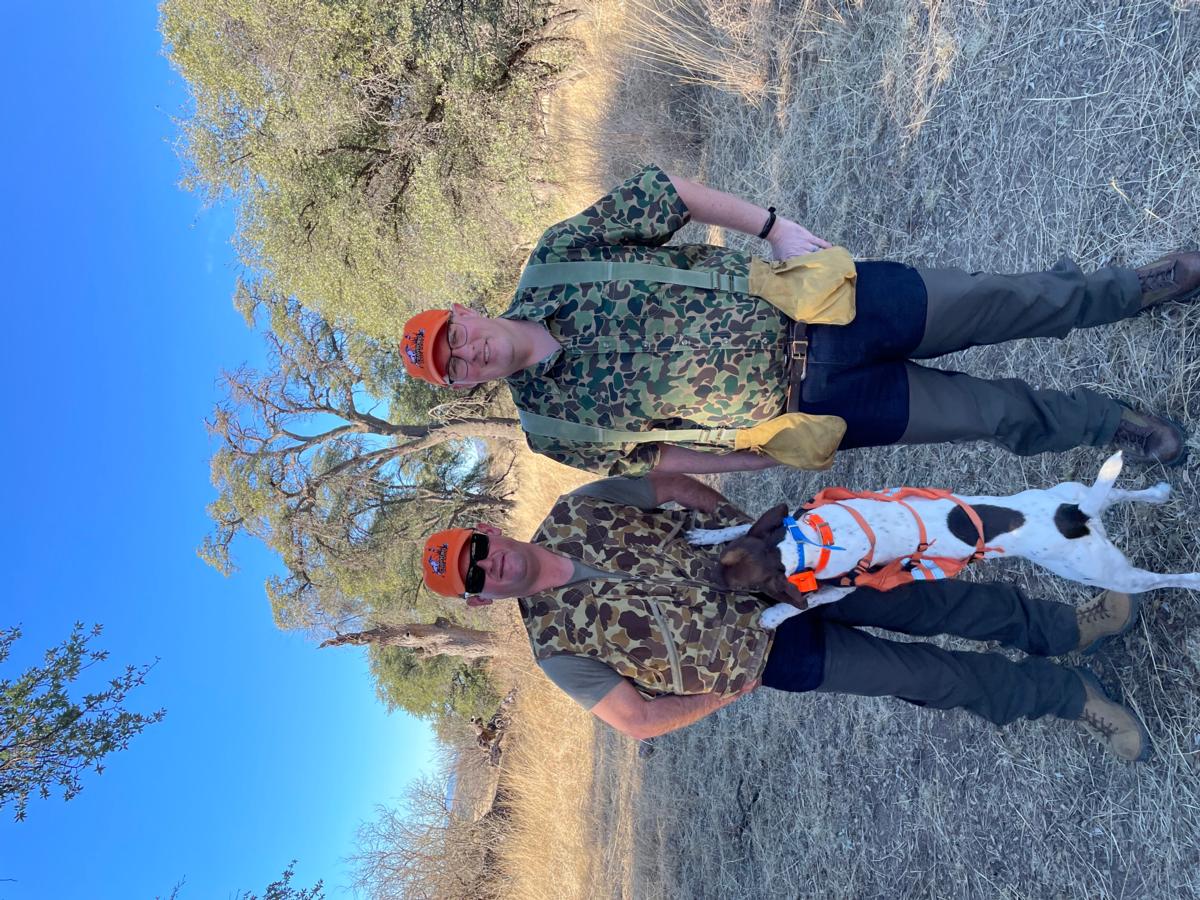 Bennett Wineman
2023 - Santa Maria, CA
Crawford Guide Service was my first experience with Arizona quail hunting. Simon Crawford was the perfect choice for my first out of state hunt. He has years of experience and performed above and beyond my expectations. I would highly recommend his guide service to anyone.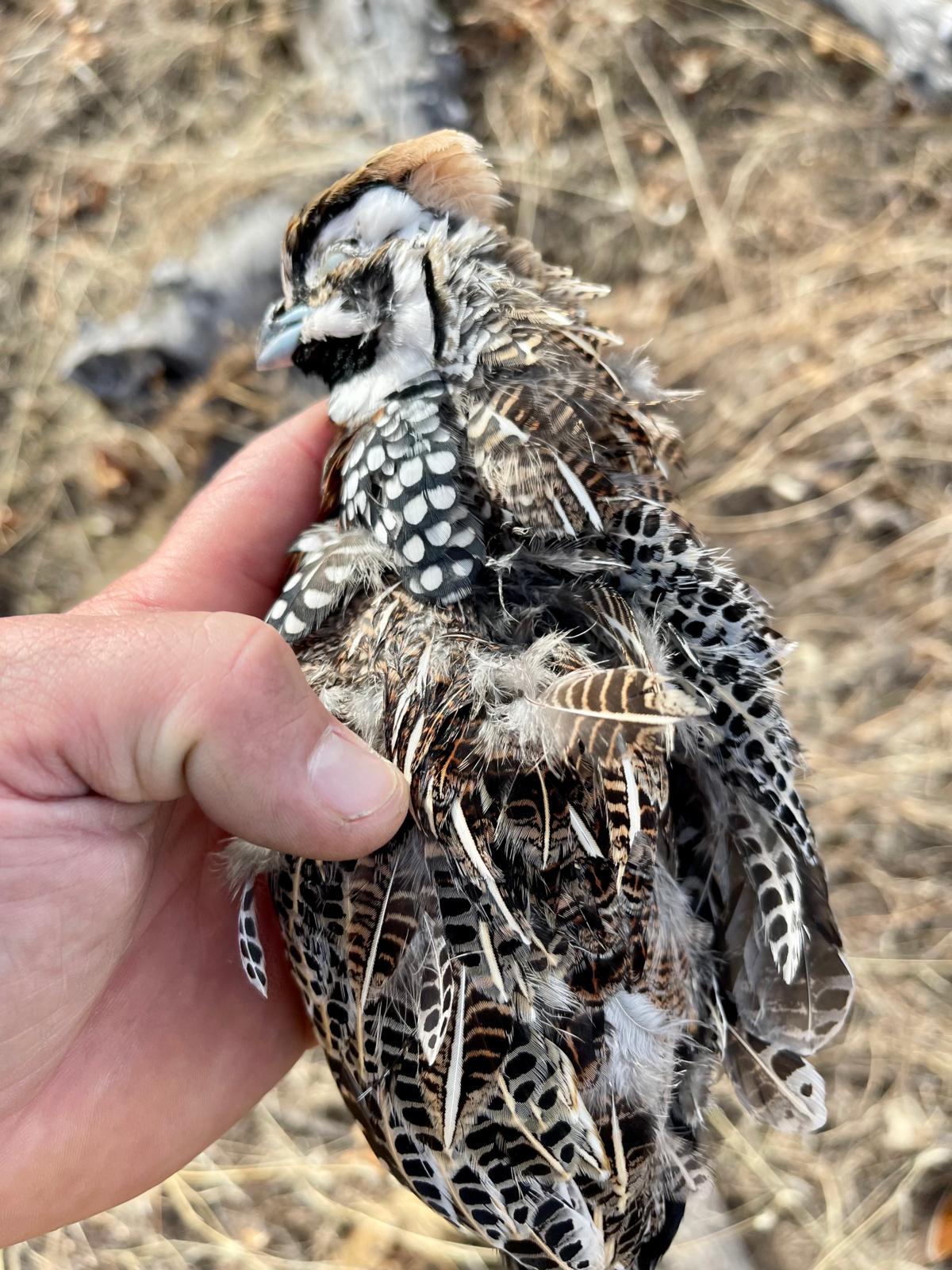 Adam Kirchhof
Mearns Quail 2023 - Santa Maria, CA
Had a great hunt with Simon and his dogs. He really knows his stuff and worked really hard to make sure we had a great hunt. Can't wait to come back. Great guy and great dogs.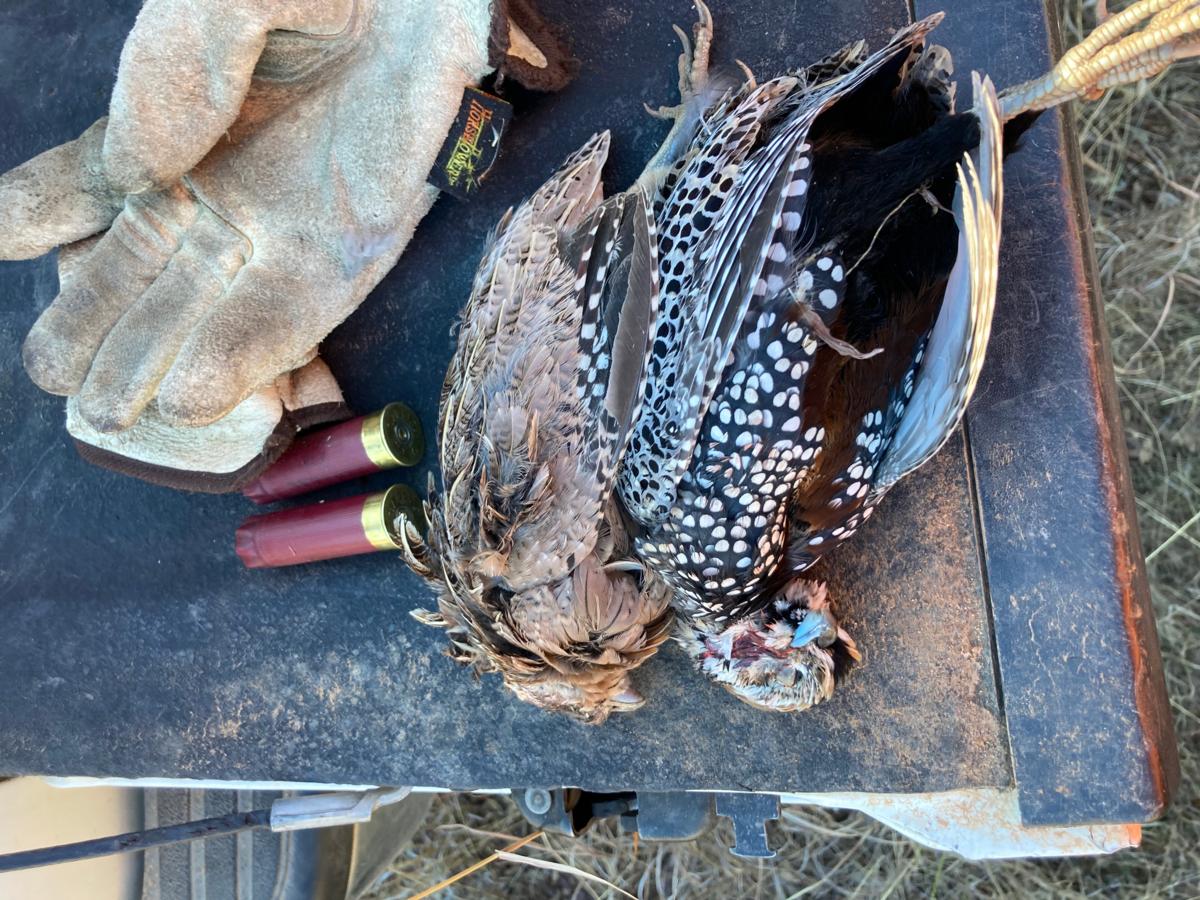 Jay Vinsel
December 2022 - Patagonia
Had a great Mearns hunt out of Patagonia with Simon Crawford. While Simon couldn't do anything to help my shooting he did everything he could to make it a great experience- two thumbs up!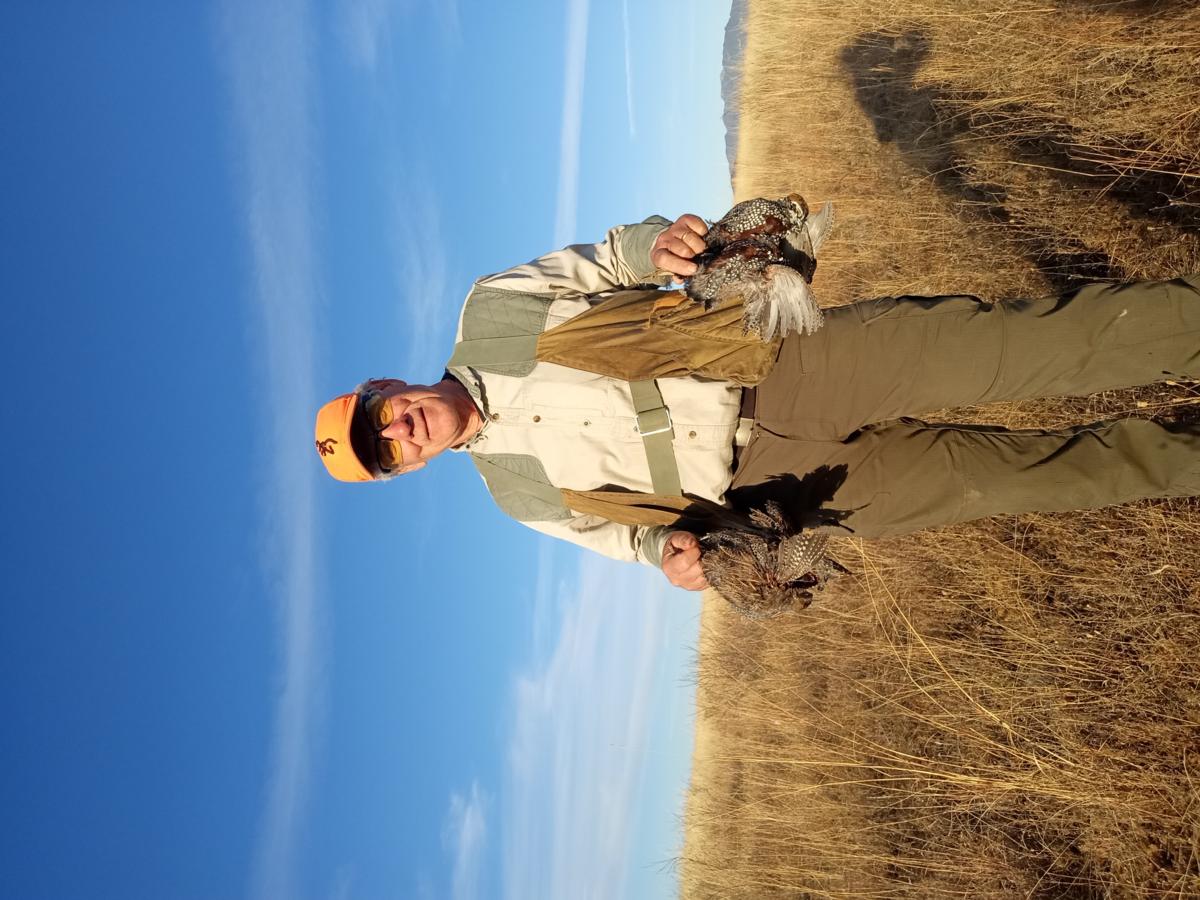 Bruce Lamo
December 2023 - Mimmesota
I've hunted quail with Simon twice now. Great guide, great dogs. Lots of territory to hunt and he is fun to hunt with.
Jared Hazel
Predator Hunt witb Crawford Guide Service
Had an amazing predator hunt! Looking forward to doing it again! Thank you!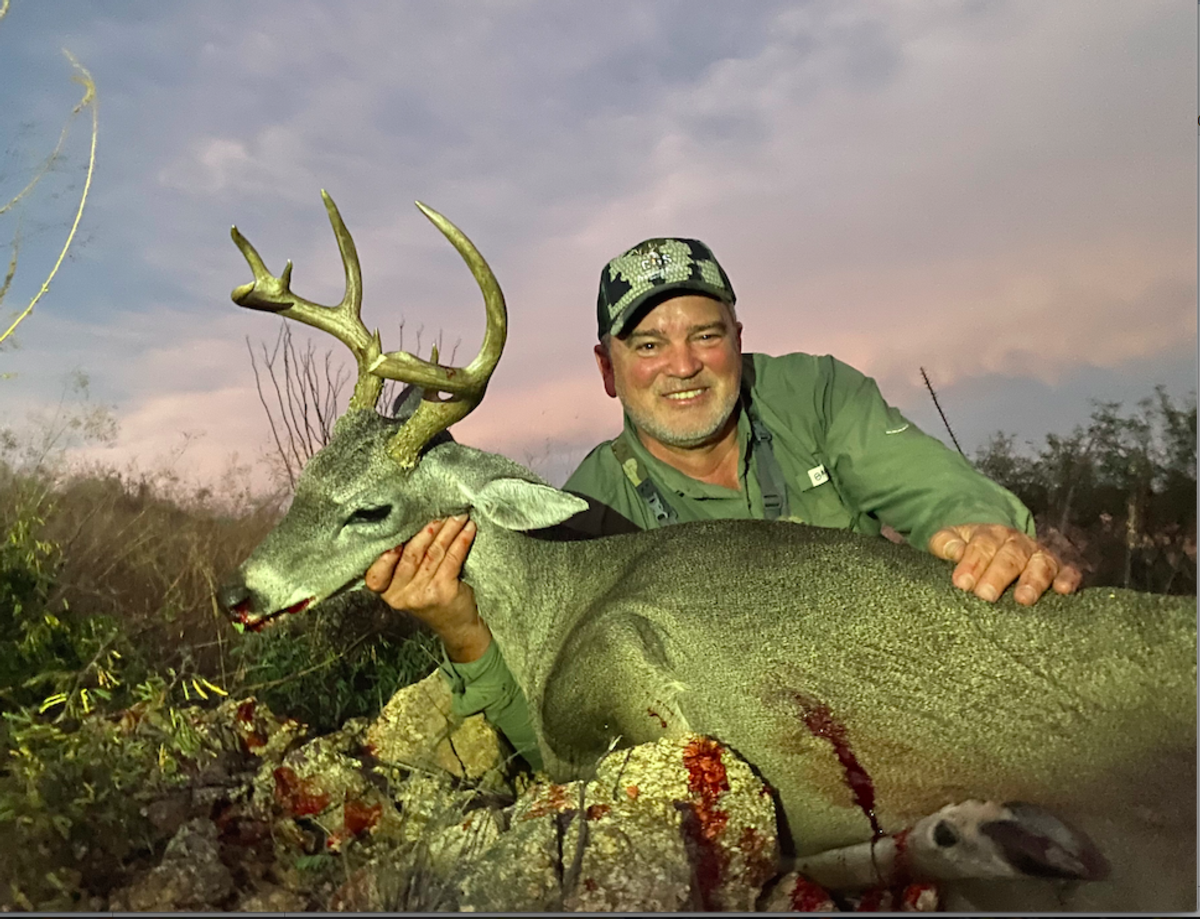 Bill Boycott
Fall 2022 - Alpine, Alabama
This was my second hunt with CGS and I hope that there will be many more. We hunted hard, and after a couple of tough days, moved into a new area on day three and immediately got onto good bucks. I took an excellent buck at sunset that day. My guide, Eric Walker, was outstanding and is just a quality guy to spend time with. I heartily endorse CGS.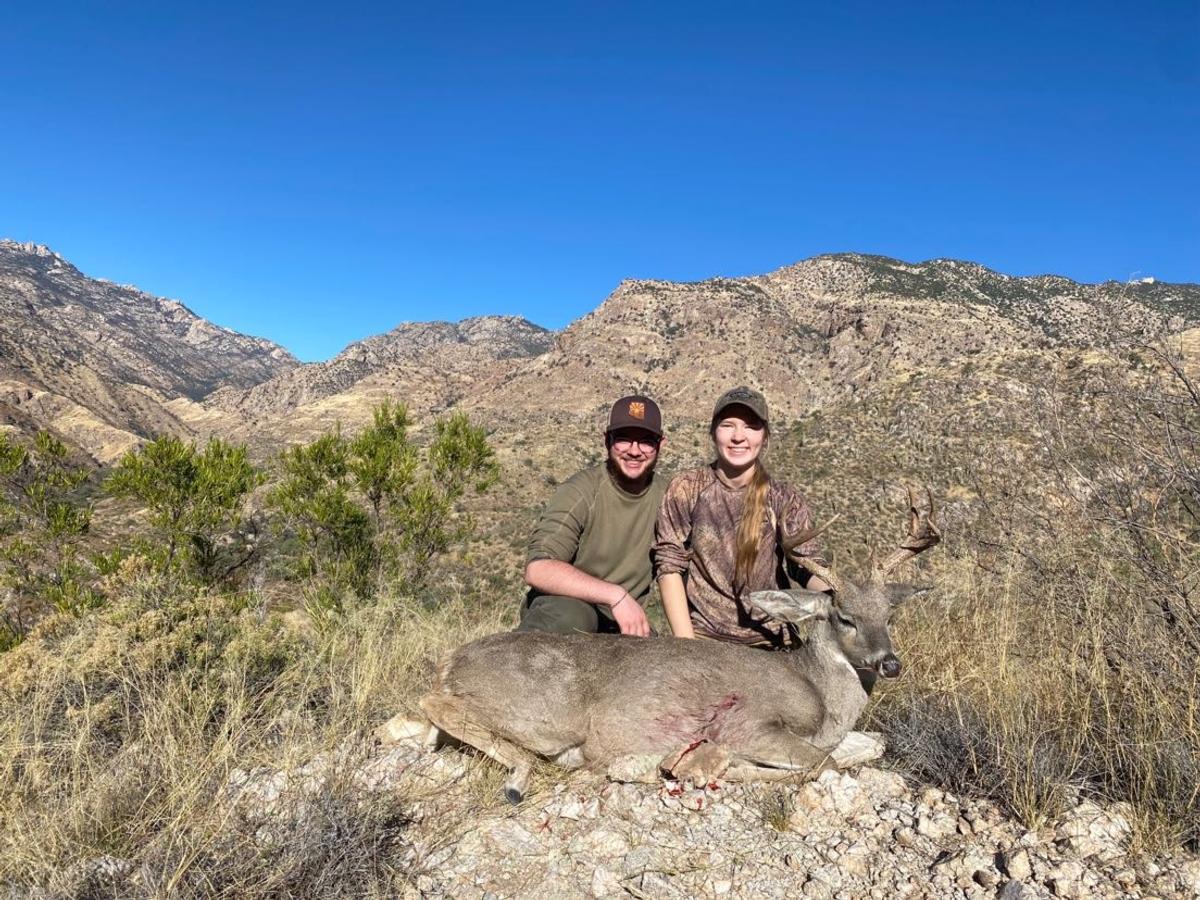 Henry Yates
Coues Deer - Fall 2021 - Tucson, AZ
In the Fall of 2021 I went on a back pack Coues Deer hunt in southern Arizona with Simon and Drew of Crawford Guide Service, as well as my girlfriend. Simon took care of everything and had it all setup prior to the hunt. I quickly found out that Simon and Drew are expert glassers as they picked out a few deer for me to take a shot at. Though I unfortunately didn't fill my tag, Simon and Drew set me up for success throughout the hunt. Plus my girlfriend got a killer buck! I cannot recommend Simon and Crawford Guide Service enough!
Bruce VanBuskirk
Fall 2021 - Tucson, AZ
We had an excellent hunt, and every detail was seen to. The guides were skilled, knowledgeable, and good company as well. Simon knows the area we hunted like the back of his hand. The camp was comfortable, the food was good, and we can't wait to hunt again next season.
Tony Ostheimer
Spring 2022 - Wyoming
Simon did a great job helping me on my OTC Coues hunt. He was able to give me real time and historical info of the area that put me in a great position to be in bow range. Would and plan to use his services again.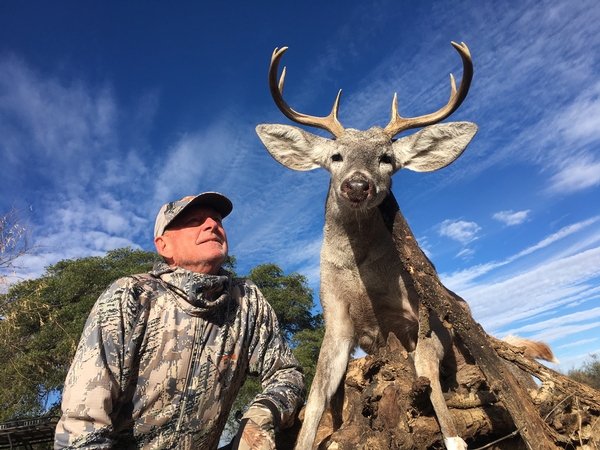 Roger Croff
Spring 2022 - Nipomo CA
I have had the pleasure of hunting with Crawford Guide Service through the years and proud to say they run a first rate guide service. Simon and his guides do their homework pre scouting prior to your arrival to hunting camp which saves valuable time during your hunt. Very Professional! Great Guides! Great Experience! Having repeat customers year after year speaks for itself. Highly Recommend this outfitter.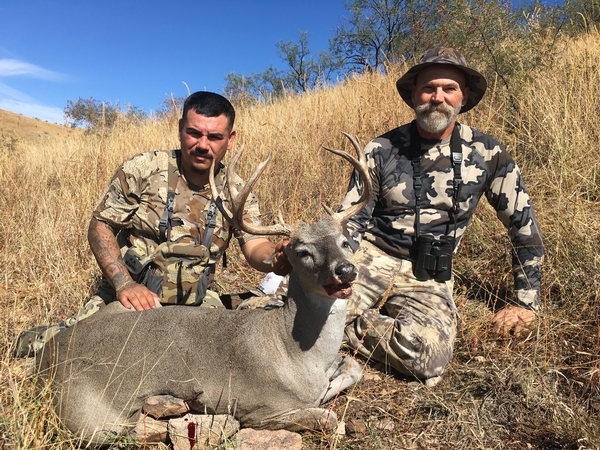 Antonio Carrillo
2021 - Tucson Az
The first time I met Simon Crawford was a few years ago. I pulled up to camp & he was sitting there looking into his spotting scope & I introduced myself & he said take a look in the scope, he had a big Coues buck glassed up and that was my first time ever seeing a Coues deer & it wasn't the last after hanging out with simon a few days . We made a few stocks and hung around in a tree stand but we couldn't make anything happen during archery season that year . Simon helped me apply for some good units the next year I got lucky and drew a good late season rifle tag,but I wasn't so lucky because during a Archery season in California I broke my arm and wasn't able to use my tag . I applied the following year and drew the same tag. This time I showed up a day early tagged along with Simon and some of his Guides for some glassing. He put me to work with a one of the guides Name Drew who is a freak of Nature. We glassed up the following morning a really good buck & he was on the move after a few minutes we lost him for about 2 hours then I spotted him in his bed right when we were about to pack up and head back to camp . We called up Simon for back up so he can keep an eye on the buck while me and Drew closed the gap up to 240 yards we got all set up and I made a great shot. I can't wait to get back out this year .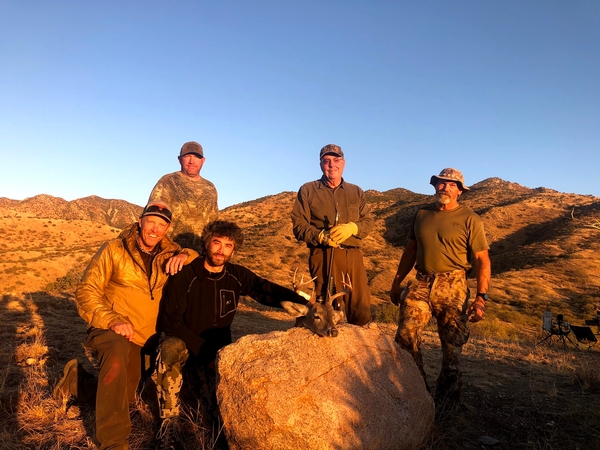 Fin Crestgaard
First time ever hunting in the desert, being from Alaska this was a complete new experience and new country to deal with. Simon helped us with recommendations regarding the Arizona draw process and target dates for Couesies. He had great knowledge of the lay of the land, put together a SOLID team of guides that shared his enthusiasm for hunting. One of the things that stood out most was he was friends with local hunters, they came by at night to BS and share experiences from the day over the fire which showed to me that he's a class act to be guiding and fully accepted by the locals from the area, that's typically not the case up here in AK. I learned a lot from Simon and his crew throughout the entire hunt on all aspects of hunting from animal patterns and behaviors to ballistics. I will absolutely be back with him the next time we visit the desert.
Finn Oestgaard
Send us a Testimonial
To our past clients: We appreciate your comments and if you would, fill out the form with comments and a photo about your experience at Crawford Guide Service. Fields marked with * are required. Please enter the Name field how you want your name to read on our website (Examples: John Doe, J. Doe, John D., John Doe Corporation).