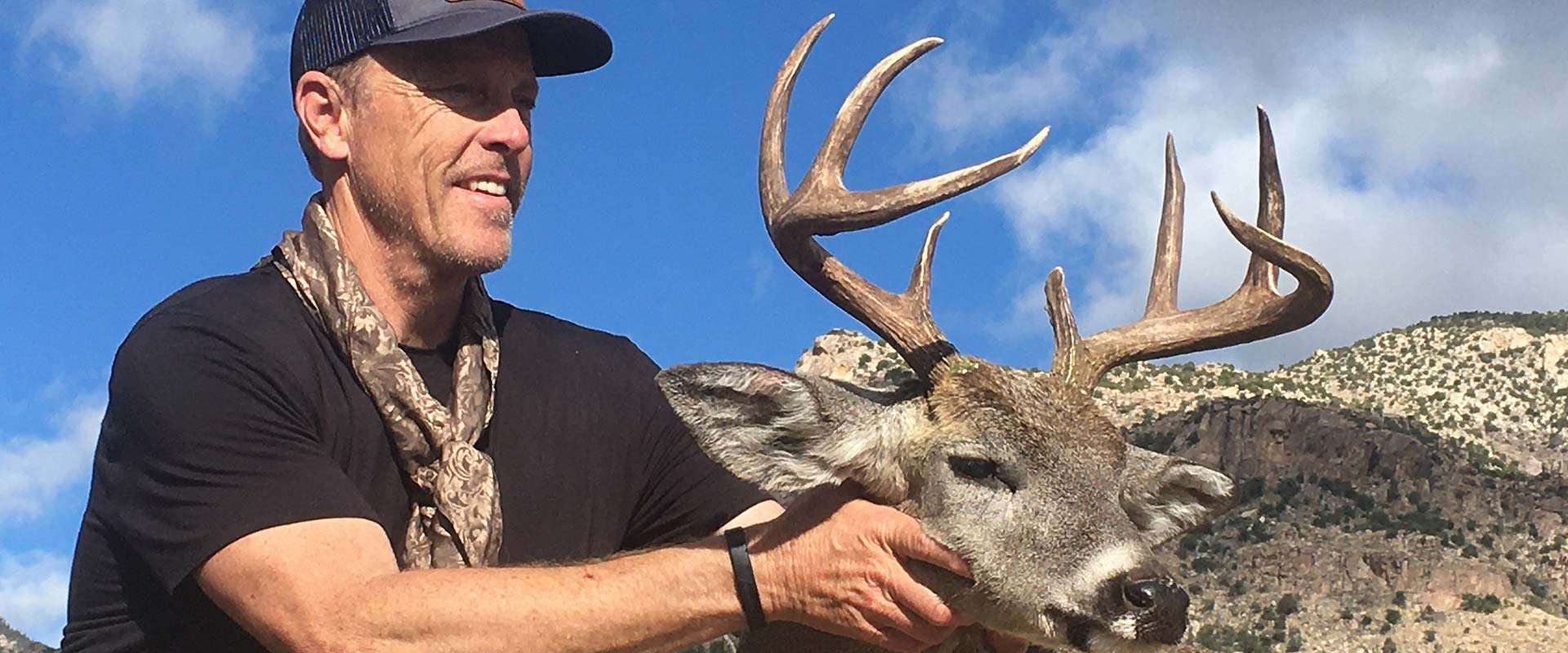 Guided Coues Deer Hunts in Arizona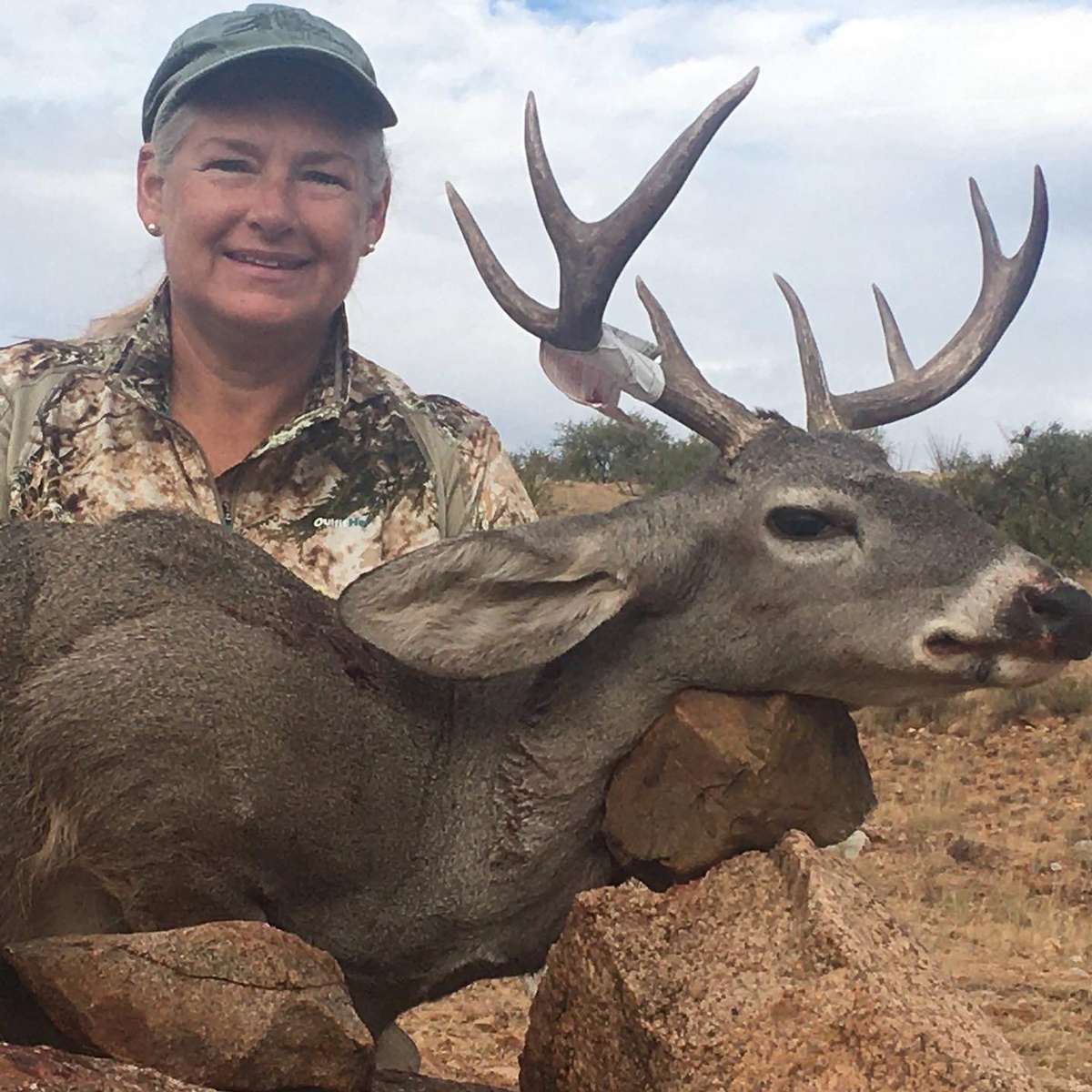 Pam with her "10 Minute" Coues Buck
Arizona Coues Hunting
A word often used to describe hunting Coues Whitetail in Arizona is magical. The beautiful, rugged terrain and the always weary, beautiful Coues Whitetail of Arizona bring together the potential for an amazing Coues deer hunting adventure.
Coues Whitetail actually pronounced "cows", but by most veteran Coues deer hunters it's pronounced "cooz". The Coues deer is sometimes referred to as the "Grey Ghost" because of their grey coloring, and has somewhat of a cult following because of the extreme challenge they present to the hunter. Every year new and veteran hunters come to Arizona to test their hunting skills against the Coues Whitetail.
The Coues whitetail stands at 32"-34" and can weigh up to 100lbs. Coyotes, bobcats, mountain lions, and bears regularly prey upon the Coues deer keeping them in a constant state of alert. This hyper level of alertness and the rugged nature of their habitat makes them, pound for pound, one of the most challenging of all North American game animals to harvest with a gun or bow. Crawford Guide Service offers fully guided and outfitted, self-guided, and guide-only hunts for trophy class Coues Whitetail bucks. We successfully guide general rifle hunts and Over-the-Counter archery Coues deer hunts in Arizona on public and private ranches. Give Crawford Guide Service a call, and let Simon help with choosing the right season and unit to apply for.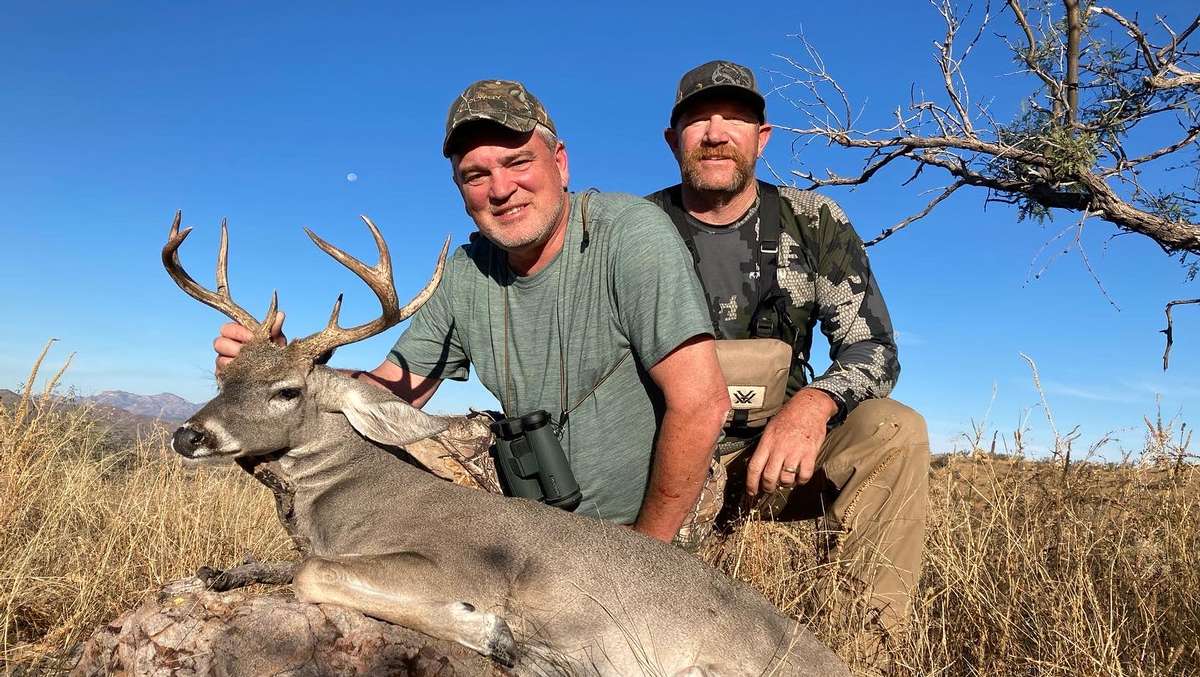 Guide Eric Walker and Bill with a great Coues Buck
Coues Whitetail Deer Hunting Season
Rifle (Coues Deer):
October 21st - 27th
November 4th - 10th
November 25th - December 1st
December 9th - 31st
Muzzleloader (Any Antlered Deer):
October 28th - November 3rd
December 16th - 31st
Archery (Any Antlered Deer):
August 19th - September 8th
December 9th - January 31st
Archery (Deer and Javelina Combo):
January 1st - January 28th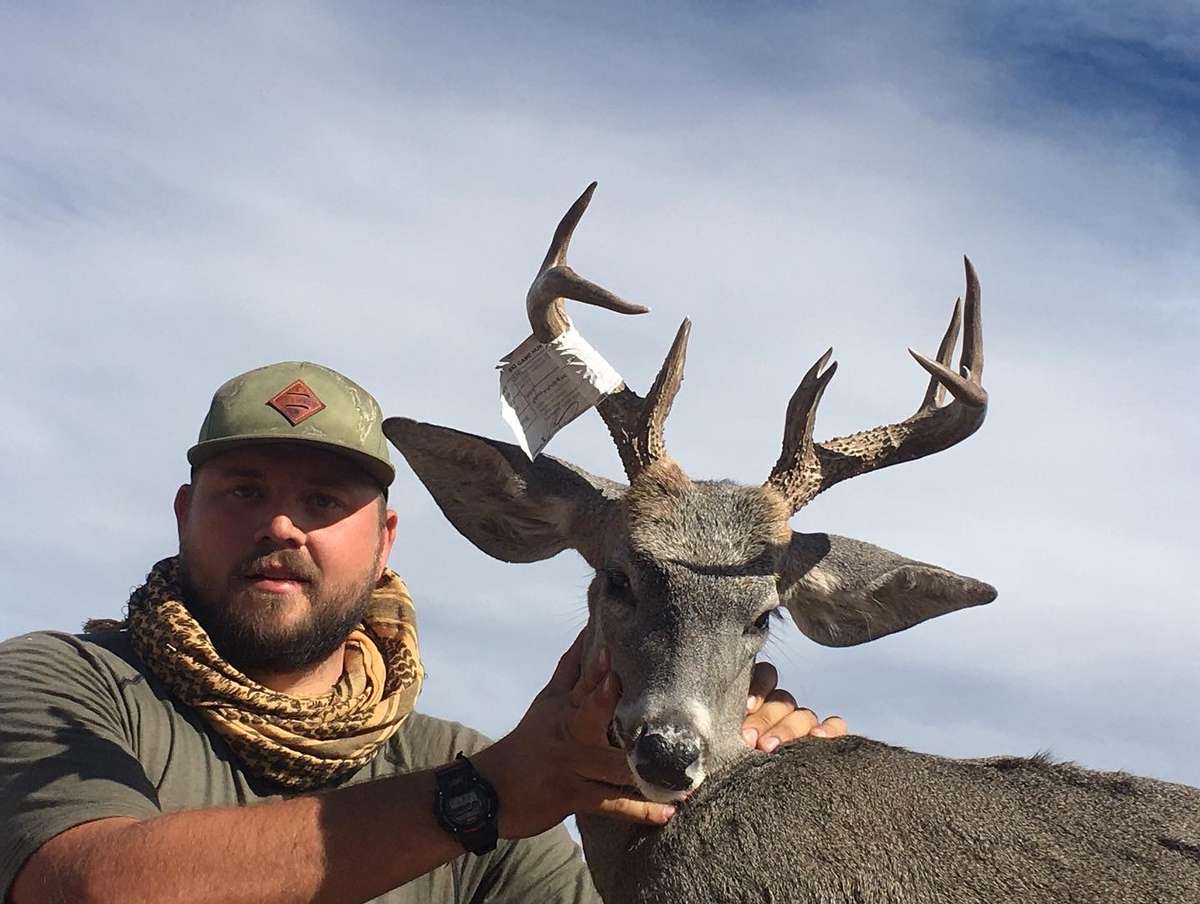 Hayden with his super cool Arizona Coues buck
Coues Deer Hunting Rates
4-Day Fully Guided
4-Day Fully Guided
4-Day Fully Guided
Deer & Javelina Combo
Archery Hunt
$3,800
*Archery deer tags can be purchased over the counter from any Arizona license dealer.
CGS requires a non-refundable 50% deposit at the time of booking and the remaining balance is due upon arrival.